Our business has committed to Net-Zero Emissions and social equity. See more about our commitment here. 
As a sustainability leader in the Australian hire and rental industry, we own and operate a modern, innovative and environmentally sustainable fleet. That fleet is supported by specialist teams dedicated to delivering the environmental ambitions of our own organisation and our customers.
Our environmentally sustainable offerings
Select offers low-emissions and zero-emissions products across the following asset classes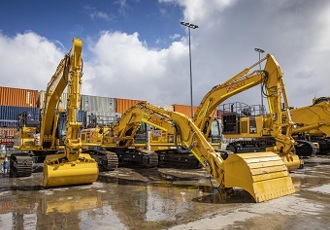 Earthmoving and compaction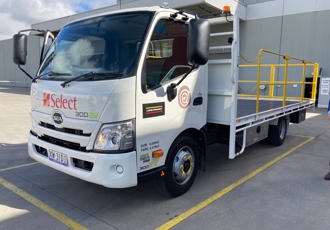 Heavy vehicles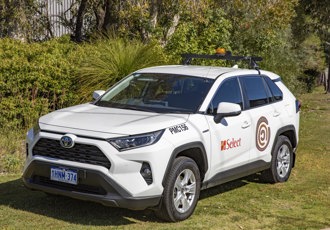 Light vehicles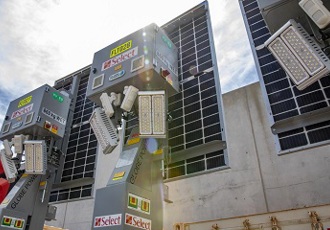 Power generation and lighting
Case Study
Renewable Power Solution
Select delivered a renewable solution to power off-grid construction site compounds. This was the first of its kind in Australian construction.
This innovative solution was designed to power the Laing O'Rourke site compound at the Princes Highway East Kilmany project with the support of the client Major Roads Project Victoria.
We partnered with local electrical contractor BREC Energy to design, manufacture and install an innovative modular energy product that suits the short-term nature of the construction market.
The renewable power solution was designed for plug-and-play installation, is scalable to meet the energy consumption of most site compounds and is readily transportable.
The site's 85kW of solar power generation capability and 203kWh of battery energy storage originally reduced total fuel consumption by an impressive 83%. Projections at the time said the solution would likely reduce the compound's annual fossil fuel usage by over 90%.
Select is proud to have delivered an Australian first for construction. We will continue driving cost and program efficiency for our customers, whilst improving sustainability outcomes.